The Montreal LGBTQ+ Community centRE
Mission & Vision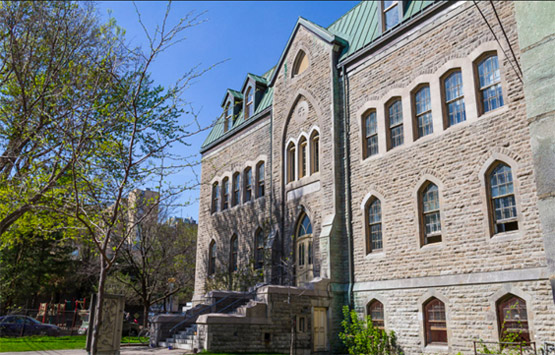 The Community center for gay and lesbians of Montreal is a non-profit organization which was established on August 17, 1988. The CCGLM acts to improve the well-being of people in our communities by promoting cooperation and seeking the support of the community and social development by individuals and organizations.
Specifically, the CCGLM aims to offer Montreal's LGBT community a common gathering place for organizations and individuals interested in improving the experience of homosexual and trans-identified persons through education, information and research. We are targeting the improvement of quality of life for people in our community by providing the tools necessary for the achievement of these goals (establishment of study, research, welcome and information committees).
The CCGLM is recognized as a charitable organization since June 7th, 1990 by legal authorities and bears the charity number 13163 7050 RR 0001
Respect
We provide a workplace and service environment where individuality is seen as strength and all people are treated with fairness and dignity.
Excellence
We dedicate ourselves to the highest quality in all our programs and services, and seek employees, volunteers, and supporters who have a passion for helping others.
Inclusiveness
We believe in the need for different perspectives and commit ourselves to representation from all members of our diverse community.
Innovation
We vigorously support pioneering programs and advocacy to meet community needs.
Integrity
We work together to advance the Center's mission, and we honour and apply these values in what we do and say.
Neutrality
We take a step back from our perceptions and we take care not to impose our values or our logic. The articulation of neutrality encourages dialogue while considering conflicts of values to discern what is at stake.
Our vision is a society where all LGBTQ+ individuals can realize their full potential in an environment that welcomes diversity.