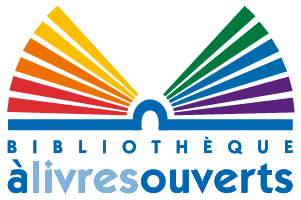 The Open Book Library (OBL) is the only specialized documentation center on issues related to sexual diversity in Quebec and one of the largest in French-speaking nations and Canada. With its unique cultural heritage, the OBL plays a crucial role in the preservation and dissemination of Quebec and global LGBT memory.
Since its inception in 1991, this highly specialized documentation center, with its peculiarities and its mission, is an ideal place for those who wish to learn about LGBT realities and their evolution over time. Our collection of over 20,000 records not only boasts documentaries, but also a variety of novels, essays, cartoons, movies and periodicals relating in any way to the realities of our community. Our library will delight lovers of all kinds of works.
We also offer the same services found in public libraries, such as reading areas, computers, workbenches, reference books and support to our guests.
The Open Book Library is in expansion. You can come visit us to see our complete collection. You can also browse our
Koha catalog
online.
We are open:
Monday to Thursday from 2 PM to 6 PM.
"Amongst Canada's most important LGBTQ+ libraries."
Our vision is a society where all LGBTQ+ individuals can realize their full potential in an environment that welcomes diversity.