Involved Youth
JOIN THE ADVENTURE OF VOLUNTARY SERVICE
CHALLENGE YOURSELF WITHIN A SPECTACULAR TEAM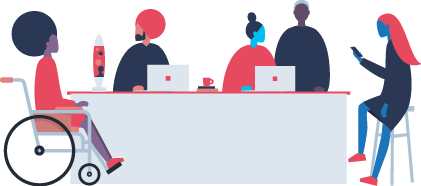 This program encourages you to get involved, to have a positive impact within our communities in Montreal, through voluntary service in one of the following fields: health, social services, citizenship, recreation, sports, arts and culture.
– After your registration, you join a group of participants. You benefit from training sessions (skills segment: organization of activities, ethics, etc.; diversity segment: homelessness, racism, etc.) and community meals to facilitate networking and sharing of experiences.
– You have the possibility to join/create, with personalized guidance, a voluntary service project that addresses social issues, a need in a community, your desire for personal accomplishment!
– You complete your voluntary service commitment on a regular basis
Be part of a team of young volunteers who want to get involved to contribute to the development and the well-being of communities, and to share your experiences;
Build a network of contacts with people who share mutual interests;
Receive personalized guidance by professionals in the area throughout the execution of your voluntary service;
Discover and immerse yourself in diverse perspectives regarding certain causes and social issues;
Show your personal and professional skills;
Take on relational and social challenges, be at the heart of the action!
During the solidary meals offered by the Center, you will have the opportunity to share your learning, your experiences and your gains, with other involved young people;
Living a volunteer experience that will prepare you for a future career, while allowing you to develop professional skills that will enrich your resume;
Enjoying the recognition event for the partici pants and partners, to thank and highlight the achievements of everyone who participated in the program.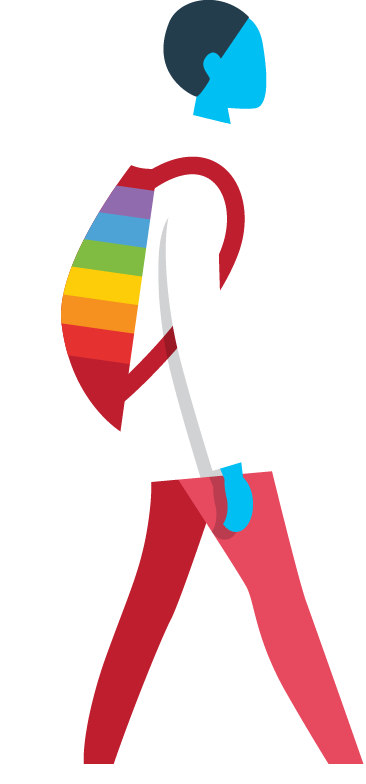 Be between the ages of 15 and 30;
Be citizen, permanent resident or accepted refugee;
Have no criminal record that could be in contradiction with your project;
Be available for voluntary service on a regular basis;
Be motivated and persistent throughout the project;
Be interested in and mindful of issues of social inclusion;
Have a sense of responsibility and professionalism;
Have good organizational skills.
The Montreal LGBTQ+ Community Centre promotes social diversity. All participants are encouraged to take part in the program, whether or not you are part of the LGBTQ+ communities.