Involved Youth
Join the adventure of voluntary service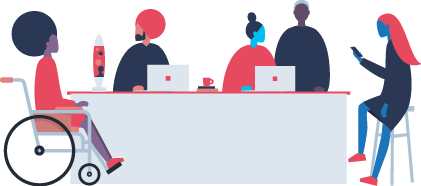 The Montreal LGBTQ+ Community Center is the initiator of Involved Youth, a program funded in part by Canada Service Corps, a national movement that empowers youth aged 15–30 to gain experience and build important skills while giving back to their community.
Learn more at Canada.ca/CanadaServiceCorps.

Involved Youth is a free program which aims to bring together, train, support and strengthen young individuals, aged 15-30, interested in LGBTQ+ and/or antiracist causes.
Involved Youth also aims to help them in the development and articulation of varied volunteer services (arts, dance, support services and many more) bringing a positive experience to the corresponding populations.
We offer:
Personalized support for project development
Trainings on project management
Trainings on developing socioprofessional and relational skills
Trainings on psychosocial issues
Support in the research for funding and grants
Occasions to share amongst peers
A collaborative and safe space for socialization
Whom is Involved Youth for?
The essence of Involved Youth is to create opportunities for young people, who wish to develop their leadership and skills, to get involved in community projects.
This adventure is ideal for youths wanting to:
explore and learn about social issues surrounding LGBTQ+ realities and racism
• contribute to social change through their community projects
develop a social network to expand their knowledge and opportunities, to be motivated and have fun!
Socioprofessional advantages with Involved Youth
Participating in Involved Youth is also an occasion for young people to prepare for the workplace. Specifically, it is possible to:
 get a meaningful hands-on experience
create a network of contacts
The innovation of Involved Youth
The most unique aspect of the program is in its approach to the concept of « Safe Space ».
Conscious of the importance of social ties in the emancipation of marginalized populations, we base our practice on learning about and articulating a living-together which is healthy, flexible and respectful of diversity. An importance is placed on creating an environment where mistakes may happen and are considered a learning opportunity.
In other words, our program intends to be a group that encourages support and solidarity.
It also values respecting the integrity, pace and level of involvement of each person.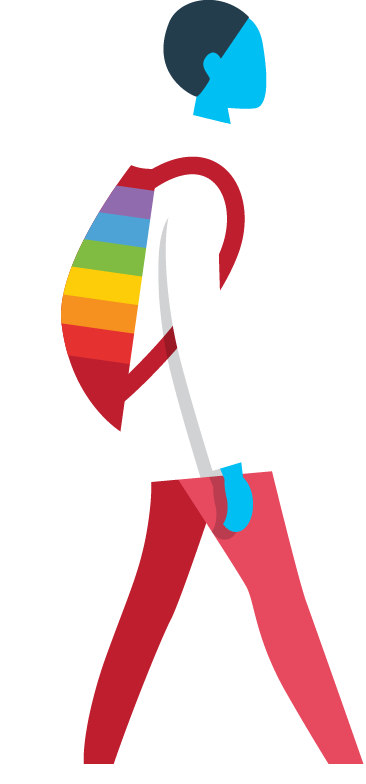 Requirements
Our program welcomes various types of volunteer profiles, regardless of what stage their community project is in (ongoing, in development, undefined). However, it is necessary for participants to:
Be between the ages of 15 and 30
Be citizen
permanent resident or accepted refugee
Be interested in racialized and/or LGBTQ+ populations
Want to invest a total of 120 hours minimum
Be bilingual :
understand French andEnglish
be able to communicate in French orEnglish
The Montreal LGBTQ+ Community Centre promotes social diversity. All participants are encouraged to take part in the program, whether or not you are part of the LGBTQ+ communities.
Examples of accomplishments by our participants
Interested in the program?
Fill out the form to apply !
For more information, contact us at : liaison@cclgbtqplus.org !